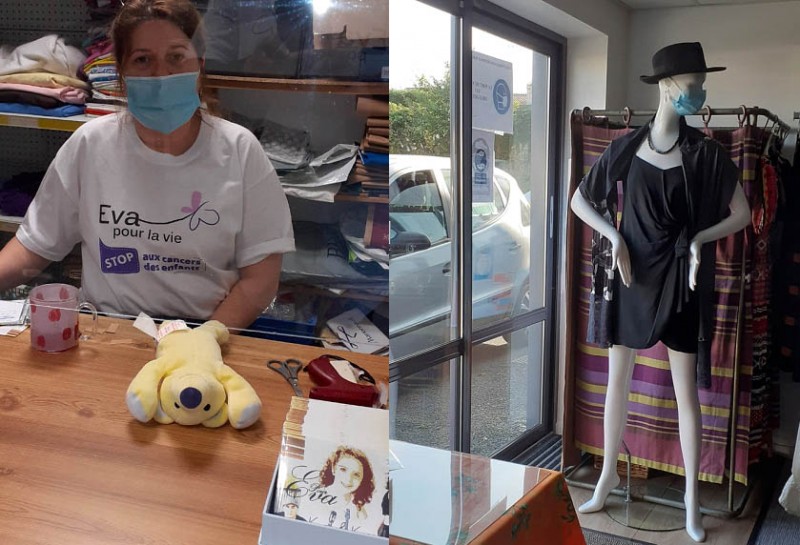 Since December 2020, and despite the obstacles created by the pandemic, a store dedicated to Eva for Life has opened in Sables d'Olonne, on the initiative of an amazing team of volunteers. Six months later, the conclusion is clear: it is a HUGE success!
Last December, a team of dynamic Vendeans suggested that we run a second-hand clothing store for the benefit of Eva for life. Thanks to the tremendous support of the town hall of Les Sables d'Olonne, they were able to obtain the msie free of charge from a local.

Due to the quality of the items offered (baby, child, woman, man clothes, various accessories ...), the store has met with HUGE success since its opening! In the space of 6 months, and despite the periods of confinement leading to the opening of the store, it is not less than ... € 5,000 that Evavie85 has paid to Eva for life !!!! Thank you, thank you, thank you to Isabelle, the two Françoise, Christine, Renata, Mayé and the 10 other volunteers who give the best of themselves to make their solidarity initiative a total success!
This fine team is waiting for you, every Thursday from 9 a.m. to 5 p.m., for your fashion purchases at low prices and in solidarity! All profits are donated to Eva for life.
Address: 3 allée des Aulnes - Olonne Espace - 85340 LES SABLES D'OLONNE!
Thank you to them, and thank you to the Vendeans and the tourists who will pay them a little visit