Because there is strength in unity, Eva pour la vie is a co-founder of the "Grandir sans Cancer" Federation. It brings together around a hundred associations, numerous researchers, health professionals and families, throughout France, who wish to obtain budgetary and legal improvements around the fight against cancer, leukemia and other serious diseases of the 'child. The office (in which Stéphane Vedrenne is vice-president, Stéphanie Ville president) is made up of members from civil society. We involve scientists and qualified personalities in decisive meetings (INCa, National Assembly, Ministries ...).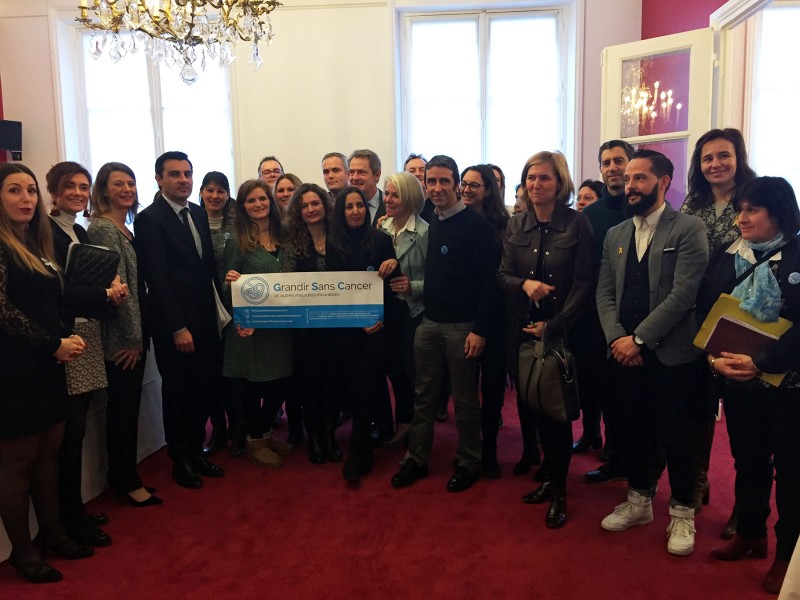 Grandir Sans Cancer is at the origin of the 1st annual conference "cancers & serious diseases of the child" within the National Assembly and of numerous parliamentary initiatives.
Under the impetus of Eva pour la vie & Grandir sans Cancer, a dedicated fund of 5 million euros / year for research on pediatric cancers was created at the end of 2018. We are working to ensure that this funding is brought to the needs actual requirements (in addition to general funding), estimated at 15-20 million euros / year

Likewise, in 2020, we strongly contributed to the drafting of the law aimed at improving workers' rights and support for families after the death of a child (Guy Bricout), as well as doubling the daily allowance for parental presence (Paul Christophe).

Finally, we are working for the simplification and acceleration of aid, for the establishment of a "status of protected parent" vis-à-vis rent, credit, employment, tax debts for families of sick children. or victims of an accident of life.