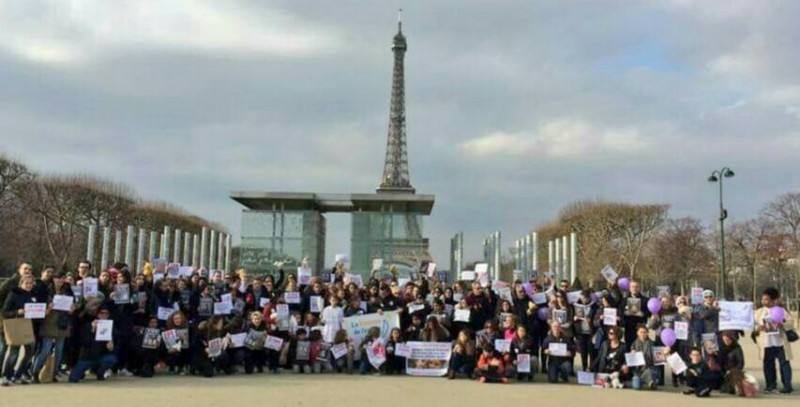 On the occasion of Childhood Cancer Day, around thirty associations - including Eva pour la vie - have come together under a collective: the Children's Party. A flame of hope, which represents the strength and courage of sick children, and our common determination to advance research, traveled through 8 cities from February 8 to 19, 2017.
- Le 8/2 in Marseille (10:30 am, Mairie du 2/3, 2 place de la Major)
- On 9/2 in Monaco (7 p.m., A Casa d'i Soci)
- The 11/2 in Bordeaux (2:30 p.m., Place de la Comédie, Grand Théâtre)
- The 12/2 in Angers (11 am, in front of the Castle)
- Le 15/2 in Lyon (1 p.m., place Antonin Poncet)
- On 2/16 in Lille - Wasquehal (9:30 am, Gérard Philippe cultural center)
- The 17/2 in Strasbourg (2 p.m., Cathedral)
- Le 19/2 in Paris (2:30 p.m., Champs de Mars, near the Eiffel Tower)
In each city, a gathering - open to everyone, adults, children - was organized, in order to attract the attention of the general public, the media, and especially political decision-makers, who must get involved in our common proposals. Several hundred people participated! A real success!